<!- mfunc feat_school ->
Featured Programs:
Sponsored School(s)
<!- /mfunc feat_school ->
Nurse-midwifery has become the clear choice for women looking for less invasive, more personalized and whole-person centered approaches to well-woman care and childbearing without compromising the safety and proven efficacy of medical science.
In turn, as the first-of-its-kind resource dedicated exclusively to nurse-midwife education, MidwifeSchooling.com is the clear choice for RNs interested in learning more about advanced degree options in nurse-midwifery.
Who We Are
We are a group of web publishers committed to developing one-of-a-kind healthcare education resources for nurses and other healthcare professionals. We operate independent of any outside funding or affiliations, which puts us in the unique position to be able to develop the kind of unbiased resources RNs and other healthcare professionals need when considering their education options.
We worked closely with a group of practicing nurse-midwives and graduate students preparing for the national certification exam who were generous enough to lend their time and expertise to helping us develop MidwifeSchooling.com. The information and insider-perspective we gained consulting with these CNMs and graduate students has allowed us to anticipate the most critical questions aspiring CNMs are likely to have.
Our writing staff draws from years of experience researching and writing about advanced education options in nursing and healthcare: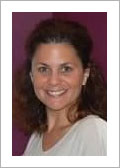 Rebecca Turley – Rebecca is an experienced writer and editor with a BA in Journalism and Communications. Throughout her career, she has contributed to high-profile websites and blogs related to healthcare, education and nursing.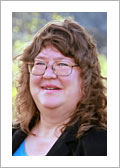 Dr. Helga George – Dr. Helga George transitioned to writing after fulfilling her lifelong dream of performing research on plant defense chemicals. She earned a BS in Agriculture from Cornell University, an MS in Plant Pathology from the University of Massachusetts in Amherst, and a Ph.D. in Plant Pathology from Cornell University. Dr. George also conducted postdoctoral research on the biochemistry of avocados at the University of California Santa Barbara where she obtained a USDA grant to fund her research.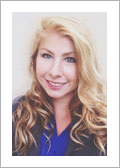 Hannah Coffman – Hannah is a writer and grant writing consultant with a BA in English. Over the past several years, she has developed online pieces and blogs on real estate, fundraising, and the non-profit sector. She has also researched and written on the topics of education, healthcare, and nursing.
Our Mission
More women are proactively seeking nurse-midwives for antepartum, intrapartum and postpartum care, and accredited nurse-midwifery graduate programs are expanding enrollment to accommodate the growing number of RNs intent on becoming certified nurse-midwives. However, what has not increased accordingly is the availability of resources for those preparing to become nurse-midwives.
This inspired us to develop MidwifeSchooling.com, a comprehensive resource that provides information on the 39 accredited nurse-midwife programs in the US, salary surveys, details on the AMCB exam, and guides that explain each state's advanced practice licensing requirements and position on independent practice and prescriptive authority.
From aspiring grad students looking for the accredited nurse-midwife program in their area, to certification candidates looking for guidance in preparing for the exam, to actively licensed CNMs interested in reviewing salary surveys, we encourage the nurse-midwife community to use MidwifeSchooling.com freely for answers to all their questions.